*CANCELLED* Beaman Laurel Woods Goldilocks Loop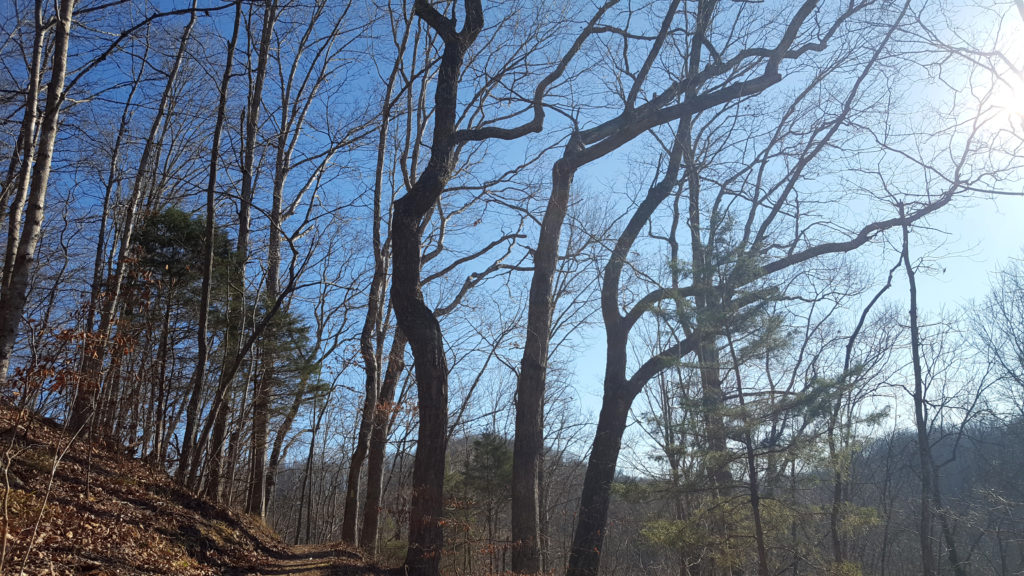 December 17, 2021
All day
Cancelled – we'll reschedule in early 2022!

11-1/4 miles. Moderately strenuous for terrain and length.
"Not too easy, not too hard." We'll follow the slightly shorter, less challenging side of the front loop to and from the back one reducing the cumulative up and down significantly. The trail covers ridgetops, switchbacks down to and back from a few creek crossings, and some more gentle slopes. Pack a lunch and bring snacks and plenty of water. Meet at the Highland Trailhead parking lot in time for a 7:45 AM step off. Plan for roughly 7-1/2 hours trail time. Register with Mark for details and updates.
Mark H
‪(615) 669-3221‬
midtn@tnhiker.net