Bernheim Arboretum and Research Forest, Clermont, KY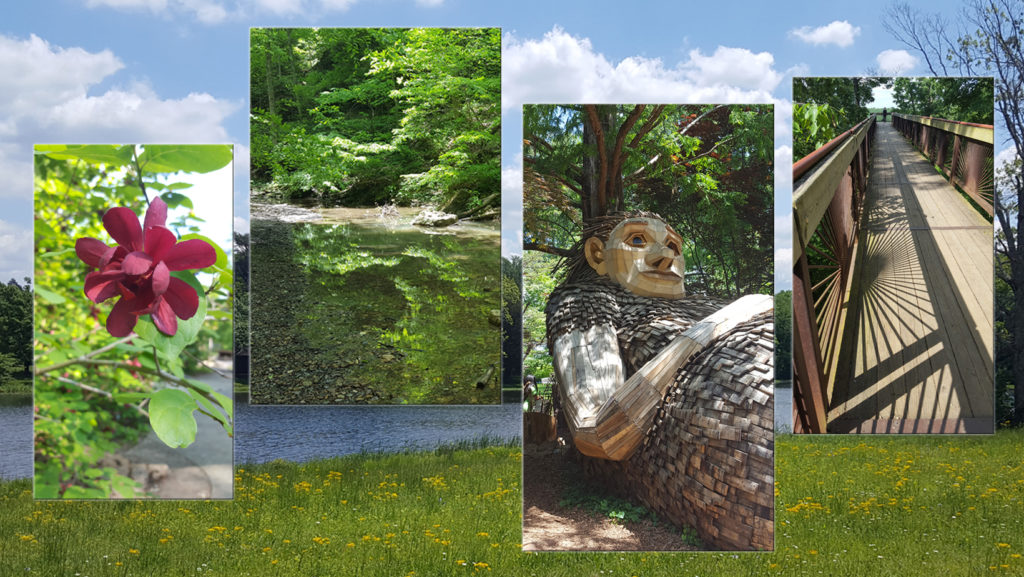 Our destination is a 90-year-old foundation-owned nature preserve south of Louisville, KY covering over 16,000 acres. Easy and moderate segment options for 3-1/2 up to 6 1/4 miles. The first hike will leave from the beautiful LEED platinum visitor center and head around several small lakes, through the arboretum and cultivated gardens, and by permanent and ephemeral art installations. From there we'll head into the research forest to hike more rugged trails and take a "tree walk" 75 feet above the forest floor.
Joint hike with Sumner Trails and Nashville Chapters with optional overnight stay. Register with Joan for meetup location, details, and updates. Alternate date for inclement weather: Wednesday, June 2.
Joan Hartvigsen
931-962-0811
jhartvigs@comcast.net