Big South Fork, Honey Creek Loop
January 6, 2021
@
8:00 am
Rugby, TN.
This is one of the best hikes we do, featuring waterfalls, rock houses, and gorge overlooks.
Short Hike: 3.5 mile half of the loop exiting the trail at the overlook with a road walk back to the cars.
Long Hike: The trail is 6 miles and fairly difficult because of rock scrambles, stream crossings, and steep slopes. Although strenuous, the hike is worth the effort. Also, a portion of the hike is in a creek bed, so if we get a bunch of rain in the days before the hike – bring water shoes. A hundred yards or so of the creek bed is insanely slippery and must be hiked with extreme care. Depart 8 AM
CT from the Crossville Cracker Barrel real lot. Carpool cost is $6. Don't forget tick/bug spray and sunscreen. Pack water, snacks and lunch.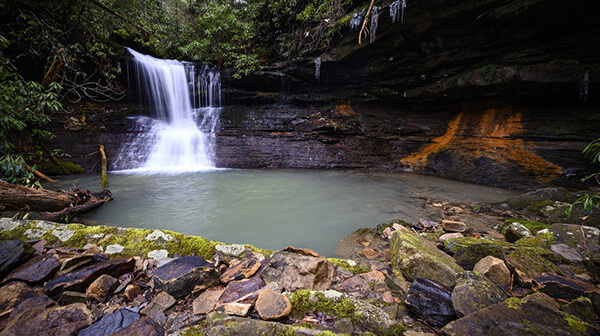 Related Events