Cedars of Lebanon State Park Hike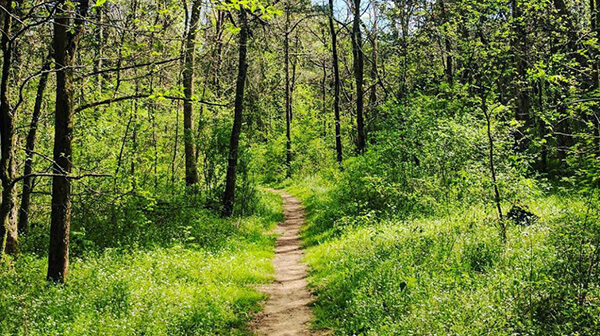 Cedars of Lebanon State Park is in Wilson County and is part of the Cedars of Lebanon State Forest. The park is named for eastern red cedar trees found throughout the area. The trees reminded early American settlers of the famed Biblical cedar forests that thrived across Mount Lebanon in what is now the Mediterranean area. Cedars of Lebanon became a state park in 1955. Cedars of Lebanon State Park is home to eight miles of easy trails, all clearly marked.
Hidden Springs Trail – 4.20 Miles – Moderate
Hidden Springs Trail is the longest loop trail in the park, averaging 2.5 hours to complete. The varying terrain includes a lovely section of oak-hickory forest as well as glades and cedar woodlands. There are a couple of wet weather surface streams, a rarity in the park where most water remains underground. Near the halfway point, the trail crosses one of these streams twice and passes by a deep round sinkhole for which the trail is named. Listen for the sound of water gurgling through limestone passages below. A portion of this trail slips onto state forest land, crossing old county roads and passing through reclaimed home sites. Benches along the trail allow hikers a chance to rest and enjoy the quiet forest. Hidden Springs Trail crosses Cedar Forest Road twice. Please use caution. The trailhead is located across from the picnic shelter parking lot on Stables Lane just off Cedar Forest Road. You might want to be sure to wear your waterproof hiking boots for this hike.
Jane Coffey
columbia@tennesseetrails.org
We would be delighted for any or all to join us for this hike. Please contact the hike coordinator for further information.