Chickasaw Trace Park Hike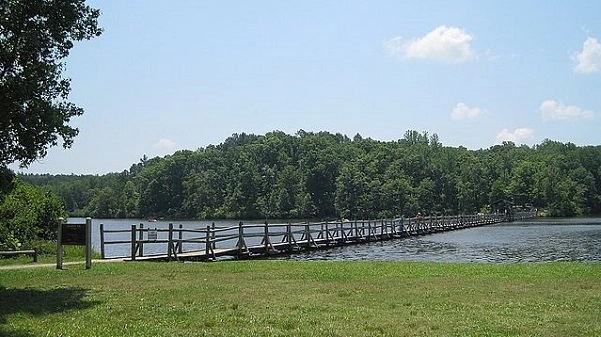 Initiated in 1992, Chickasaw Trace Park (CTP) is a 240.5-acre park dedicated to outdoor recreation for Maury County just northwest of the City of Columbia. The park contains 9-miles of mountain bike trails, a Pump & Jump track, boat ramp, radio control flight field, radio control car track, the Derryberry Log Cabin, restrooms, a playground, and two pavilions. Address for Chickasaw Trace is 1419 New Hwy 7, Columbia, TN.
We can meet at the Kroger's parking lot at 845 Nashville Hwy (Rte 31) in Columbia at 8:30 a.m. or if you would rather meet up at the parking area at Chickasaw at 9 a.m. Just let the hike leader know where you will be. If you wish to meet in Columbia, the time will be 8:30 a.m. in order to make it to Chickasaw Trace by 9 a.m. If you look at the Chickasaw Trace map you will see a parking area almost at the end of the park road which is located just above the boat ramp access to the Duck River. We will be hiking along the Duck River on the River Trail. We will continue on the Ravine Trail on the west end of the River Trail. The Ravine Trail is a loop. We will come back out along the River Trail further inland from the river back to the parking area. Depending on weather and other circumstances, this hike will be 1.75 miles. After that, we will hike the Creek Trail to its beginning and return to the parking area along side this trail. This will add an additional 2.50 miles giving us a total of 4.25 miles.
Chris Hoffman – chrishoffman51@gmail.com