Cloudland Canyon – Rising Fawn
December 16, 2020
@
7:30 am
Georgia (Northwest GA) Located on the western edge of Lookout Mountain, this is one of the most scenic parks in Georgia, offering rugged geology and beautiful vistas. The park straddles a deep gorge cut into the mountain by Sitton Gulch Creek with elevations from 800 to 1,980 feet. The driving time from Crossville is a little over 2 hours. Gas cost $9.  Bring water, lunch, and snacks.   Depart 7:30 AM CT from Trinity Tabernacle Church on Highway 127. Short Hike:  5 mile moderate to strenuous loop hike on West Rim and Waterfall trail.  Long Hike: This is a moderate to strenuous 8 total mile hike.  The hike is along the West Rim and Waterfalls Trail and includes a 600-step staircase on the way to two waterfalls cascading over layers of sandstone and shale into pools below.  Plus the 3 mile Overlook Trail in/out. 
Hosted by: Plateau Chapter
For additional information, contact the hike coordinator, Deb Westervelt. Check http://ttaplateauchapter.blogspot.com for changes.
Deb – hike leader
plateauhikes@tennesseetrails.org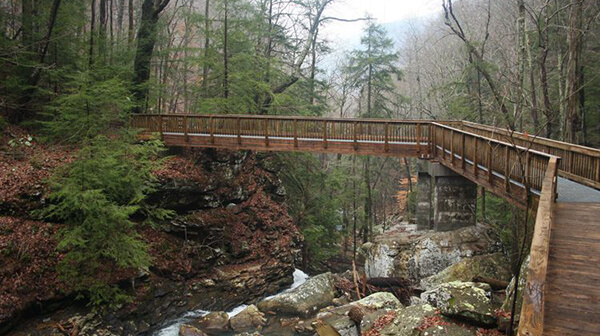 Related Events