Update – Friday: Collins Gulf Loop Trail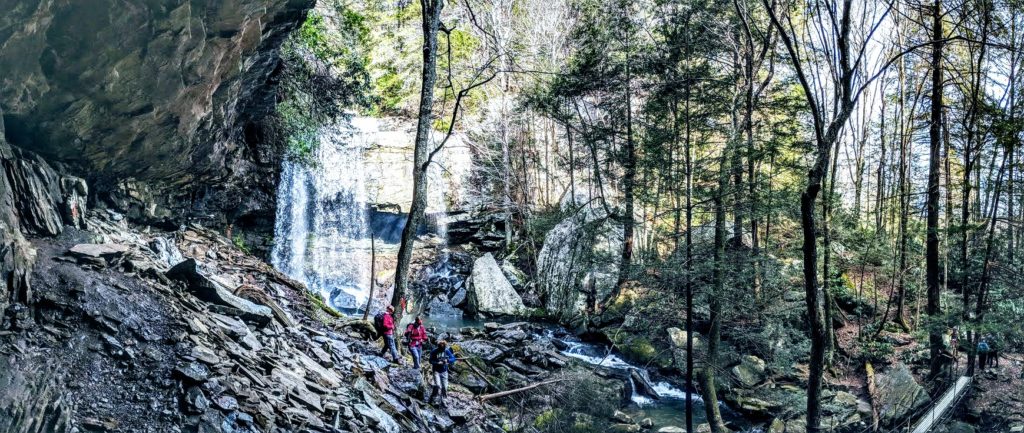 Update: Trailhead location name is updated to match current Google Maps listing.
South Cumberland State Park, Gruetli-Laager, TN. 12 plus miles. Rated difficult due to distance, rocky terrain, possible stream crossing challenges, and elevation changes. We will hike past West Collins campground to the loop on the east side, passing Suter Falls and Horsepound Falls.
In addition to spectacular waterfalls this trail has awesome spring wildflowers. Bring water, snacks and lunch, sturdy hiking boots, and clothing appropriate for the weather. Trekking poles, water shoes (for possible creek crossings), and a headlamp are recommended.
Contact Doug Burroughs to register and for more information, including possible convoying from Nashville. We should be at the trailhead by 9:00 AM. "Savage Gulf South trailhead" is the searchable trailhead on Google Maps and possibly other services.