Cumberland Trail, Heiss Mountain Possum Gorge, South Section
January 20, 2021
@
8:00 am
Cumberland Trail, South Section, Dunlap, TN. Strenuous
Strenuous due to length and elevation changes.
LONG HIKE: This scenic 7.2 mile in/out strenuous hike is from the Heiss Mountain Trailhead north along Little Possum Creek to Stacked Rock and back. We'll see waterfalls, overlooks, an abandoned coal mine, bluff lines, and stream crossings.
SHORT HIKE: 4 miles in/out to Perkins Point Overlook and back. Depart 8 AM CT from Central Baptist Church, 1346 S Main St, Crossville, TN. Gas cost is $7. Don't forget tick/bug spray and
sunscreen. Pack water, snacks and lunch.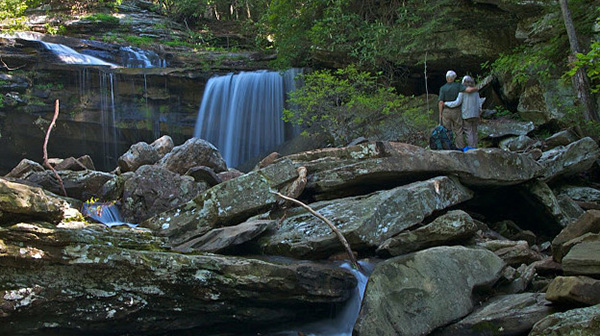 Related Events