Karl Dupre, Leader of this hike, had a fatal hiking accident March 4. He was doing what he loved with a good friend. We will miss him.
Hiking The Walls of Jericho–canceled. Click on hike for more details.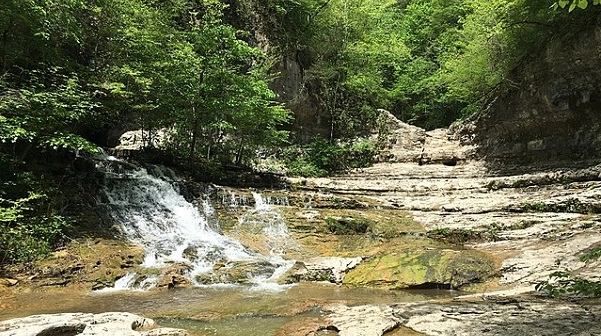 The Walls of Jericho, Winchester, TN. 7.75 miles. Strenuous. Straddling the Tennessee-Alabama state line, this challenging 7+ mile hike, with 1,600 ft elevation gain/loss, explores the headwaters of the Paint Rock River. We will start at the Tennessee trailhead. There should be wonderful wildflowers and water features. You might want to pack your water shoes. Email Karl at karld@comcast.net or call 615-207-2250.
Karl Dupre
(615) 207-2250
karld@comcast.net