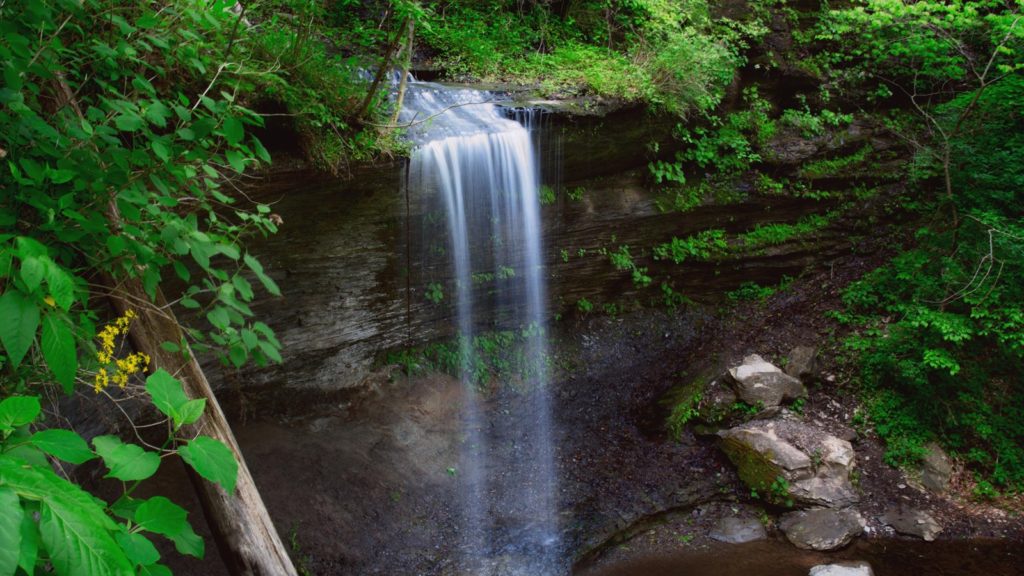 Jackson Falls is a 900' concrete trail straight down and returning the same way. Before going to the falls there are several vantage points looking down onto the Duck River and surrounding countryside. Jackson Falls is located at milepost 404.7 on the Natchez Trace.
Devil's Backbone State Natural Area is our second destination at milepost 394 on the Natchez Trace approximately ten miles south of Jackson Falls. The Natchez Trace information states this as a three-mile hike. It may actually be closer to four miles. This is a trail with an in and out leading to a larger loop.
Fall Hollow Falls is our final destination at milepost 391.9 about two miles south of Devil's Backbone.  This area has two waterfalls.  One we walk to its top which is back from where a stream falls.  This part of the short trail will allow you to a point to see the upper fall.  To see the lower falls requires hiking down on a dirt and rock trail. Some may choose the upper falls only while others may want to visit the lower falls as well.  We plan on staying here for ~one hour. The Columbia/Franklin members will meet at Kroger's in Columbia (845 Nashville Hwy) at 8:15 a.m. Any other interested hikers can join us at the Jackson Falls trailhead.
Chris Hoffman
712.755.3751
chrishoffman51@gmail.com