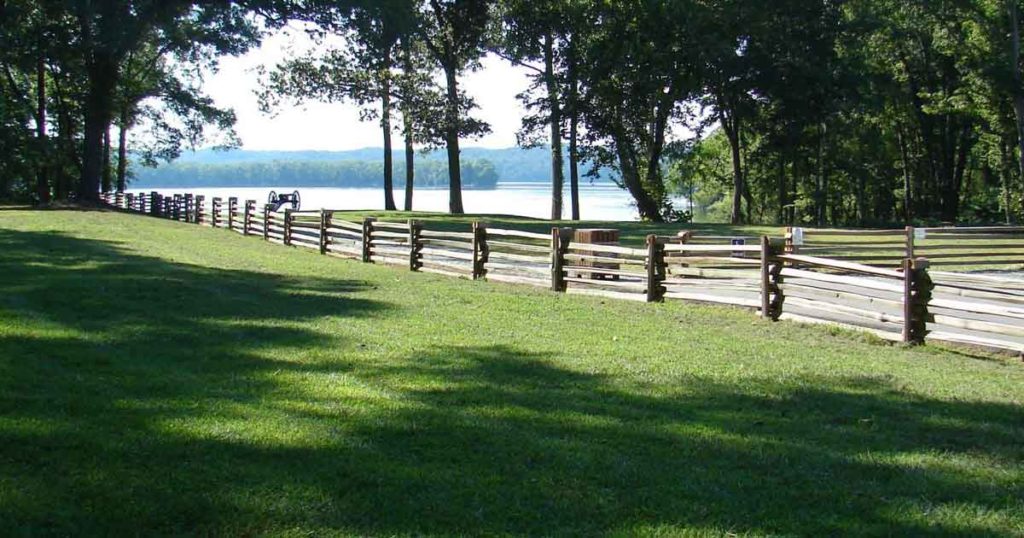 On March 11, 2023, we will be hiking at the Johnsonville State Historic Park near New Johnsonville, TN. This is the site of the Civil War Battle of the Johnsonville Depot along the Tennessee River on November 4, 1864 (3 weeks before the Battles of Spring Hill and Franklin). This area was a major Union depot for supplying Nashville which Confederate forces captured. We will be hiking around 4-6 miles of the 10+ miles of trails in this park; some on flat areas, others on moderate and difficult trails in the forested bluffs overlooking the Tennessee River. We will see replicas of old buildings, cemeteries, train turntables and signage providing information about this area on this hike.
We will leave from Tollgate Medical Center at 7:00 AM and drive to the Park Office/Visitor Center at 90 Nell Beard Road, New Johnsonville arriving close to 8:30 AM.  From here, we will caravan a couple of miles to a parking location inside of the park.  You can meet us at Tollgate Medical Center or at the Park Office.  The plan is to be on the trails before 9:00 AM. There are restrooms in the park.  Following the hike, we will eat lunch at a place to be determined.
If you plan on attending this hike, please contact Chris Hoffman at 712-755-3751 or email to chrishoffman51@gmail.com.
Link to park:    https://tnstateparks.com/parks/johnsonville
Video from the Friends of Johnsonville Historic Park about the Battle: https://youtu.be/PoutS1l08jU