Joyce Kilmer Memorial Forest

Nantahala National Forest. Robbinsville, NC. Camping and hiking weekend. Rattler Ford group campsite near Robbinsville has been reserved. Facilities include a rustic bathhouse with flushing toilets, running water and a shower. The bathhouse will be shared with other campers-not just our group. Saturday's hike is to the Hangover via the Wolf Laurel trailhead. The Hangover is a rocky outcropping that offers panoramic views of the forest below in all directions. This hike will require an 8 mile forest service road drive and we'll need to carpool because parking is limited at the Wolf Laurel trailhead.
REGISTRATION FOR THIS EVENT IS NECESSARY because of the limited spaces at the campsite and the fluid situation concerning COVID 19 closures. This is a 6 mile out and back hike and we can add mileage to Stratton and/or Bob Bald if we want to. Elevation change roughly 800 feet. Sunday those who want to kayak – Lake Santeetlah is very close by. For those who'd prefer to hike, there are lots of other trails in the area as well. For more information or to sign up contact Jan Safavi.
Jan Safavi
(615) 390-9146
safavi.jan@gmail.com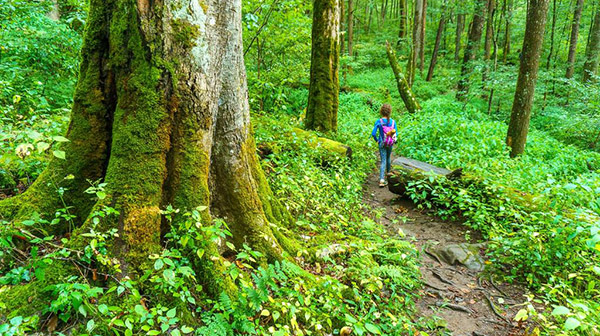 Related Events