Knoxville, TN – Fort Dickerson Park
February 19, 2022
All day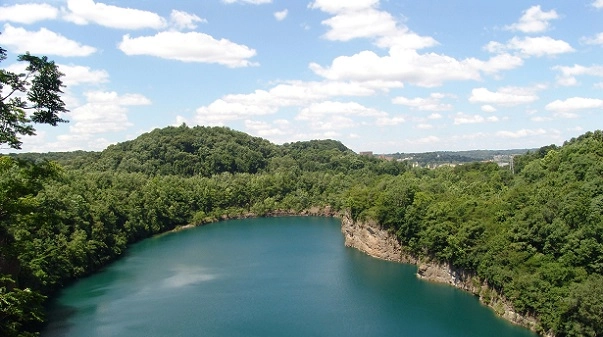 Join Art and Marsha Mitchell on February 19 at Fort Dickerson in South Knoxville. This hike is not long but does have several short climbs to ensure that all our leg muscles are utilized. We'll start at the main parking lot on Chapman Highway, proceed to the nearby overlook to take in the view of the Augusta Quarry (lake), and then head up the hill on a winding path, about a half a mile and 300 feet in elevation. At the top we'll stroll around the Interpretive Walk, taking in the historical markers, and walk past the shelters and tables to enjoy the view! When all are ready, we'll head down the hill on an abandoned dirt road, which is a bit steep but easily doable. (Take a pole.). At the bottom we'll head to the quarry, enjoy the view, then walk back up to the parking lot on the Viper Trail, a short and winding trail with some steepness, but also easily doable.
https://www.visitknoxville.com/urban-wilderness/explore/fort-dickerson-park/
The Mitchells suggest that we have breakfast at 8:30 am at The Common Place, 6000 Chapman Highway, located father south from the entrance to Fort Dickerson. Several coffees and teas are available, along with a variety of bagels and breads for eating as is or as a breakfast sandwich. Pastries, too. You can order ahead on their website or on their app. For those who arrive later, they can take their breakfast on the hike and eat in the shelter at the top of the hill. We'll arrive at the parking lot no later than 10:00. There are about 17 parking places in the lot and no bathroom facilities there nor at the top. There will be portable potties down below, once we arrive at the quarry. Please feel free to call us: Marsha 865.335.3875 or Art 865.919.7705.
Marsha Mitchell
865.335.3875
Art Mitchell
865.919.7705