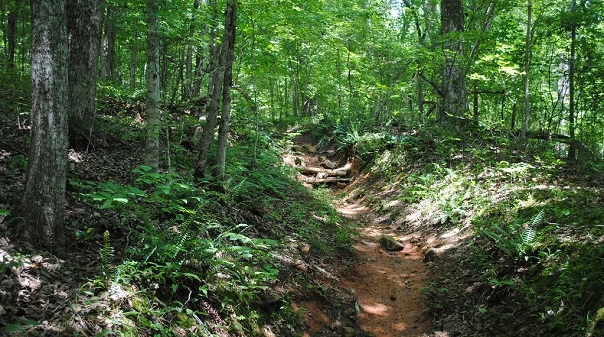 Sarah Benson Park, named for a former alderwoman who had a strong desire to protect natural resources for future generations to enjoy, was the Town's first park.  Sarah Benson, along with the Town's community association, acquired the roughly 27-acre park site for the benefit of the community prior to the incorporation of the Town.  The park lies in the heart of town center across the street from the renowned Tennessee Equine Hospital and next door to Thompson's Station Post Office Building (1507 Thompson Station Road, 37179).  It features roughly three acres of multi-use trails which connect the park to the ball fields behind Heritage Elementary and Middle Schools.  In recent years, Mars PetCare in conjunction with the Town developed a dog sensory garden to engage and provide recreation for our four-legged friends.  
We will meet at 8 a.m. at Sarah Benson Park in Thompson's Station.  There are ascents and descents in this portion of the community park so bring your poles and sturdy hiking shoes. There is no water to cross so waterproof gear is not necessary.
Details to be determined at quarterly meeting.
Jane Coffey: columbia@tennesseetrails.org