Cumberland Trail, Piney River Trail
January 27, 2021
@
8:00 am
Cumberland Trail, Spring City, TN. Moderate to Strenuous.
Long Hike: 7.8 mile in/out moderate to strenuous to Hemlock Falls and back. Short Hike: 4 miles in/out to White Pines Cascades campsite and back. The hike will start at the Newby Branch Trailhead and has a 772 feet elevation loss. The trail passes through dense mountain laurel, rhododendron, hemlock, and hardwood forest. Waterfalls, cascades, rock houses, and bluffs abound along the trail.
Depart 8 am CT from Central Baptist Church, S Main Street, Crossville, TN or meet at the Piney River Picnic Area on Shut In Gap Rd in Spring City, TN at 8:20 AM CT. Bring lunch, water and snack. Don't forget tick/bug spray and sunscreen. Gas cost is $3.
Deb – Hike Leader email plateauhikes@tennesseetrails.org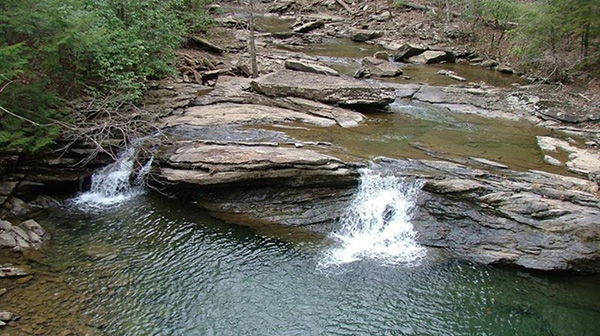 Related Events