Point Trail
October 3, 2020
@
4:30 am
4.2 miles. Meet in front of Grey Gables at 9:30 AM EST carpool/caravan to Brushy Mountain Penitentiary in Petros, TN. After touring the facility, we will eat at the Warden's Table there.

Afternoon Hike: After lunch, we will travel to Obed Wild and Scenic River National Park. When we get there we will stop for beautiful views at Lilly Bridge and then proceed to breathtaking Lilly Bluff Overlook which will be the trailhead for Point Trail.

Point Trail is a 4.2 mile (total) round trip hike rated Moderate on a foot trail with plenty of rocks and roots – elevation gain 810 feet. The trail is along the bluff which follows the river with great overlooks. If you don't want to do the entire 4.2 miles then you can turn around any time you want to. Our Rugby friend De Kirgan says that this is her favorite hike in Morgan County. Please wear sturdy shoes and bring hiking poles and water. For further info contact Owl.
Owl
(615) 454-7673
ballallenger@aol.com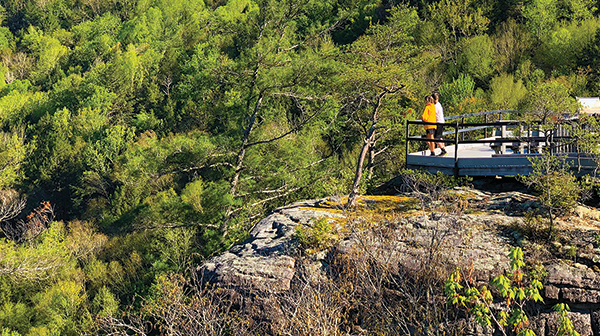 Related Events