Shelby Bottoms Park
January 13, 2021
@
9:30 am
Nashville. 3-4 miles. Easy.
You can do part or all of the hike as suits you. Most is on level pavement. We will meet at 9:30 AM at the back of the Glenbrook Kroger parking lot, 1010 Glenbrook Way, Hendersonville, to caravan to the Wave Country parking lot in Two Rivers Park, Exit10 off Briley Pkwy East, just past Opryland at 2320 Two Rivers Pkwy., Nashville 37214. You can also meet us at the Wave Country lot at 10 AM. The primitive trail section could be somewhat muddy if it has been raining, but generally hiking poles are not needed. Dogs on leash are welcome. Portable toilets are available in the parking lot and at the Forest Green trailhead about half way through the hike. Along the trail, we briefly detour to the scenic Cooper Creek trailhead and back, as well as to the historic Cornelia Fort airpark which is now part of Shelby. This airpark is now for walking/running/skating, but in 1963
it was the destination of Patsy Cline's airplane when it made its fatal crash near Camden, TN. It is also named after Cornelia Fort, the first female pilot to ever die while flying for our military in war time (1943). She narrowly escaped being killed when flying above Pearl Harbor on December 7, 1941 and coming in sight of the lead Japanese aircraft. Cornelia grew up on a farm near the airport land in Nashville. For further information about the hike, please contact John or Donna Thomas.
John Thomas
(925) 759-0517
johndt@sbcglobal.net
Donna Thomas
(925) 759-0518
donnamt2@sbcglobal.net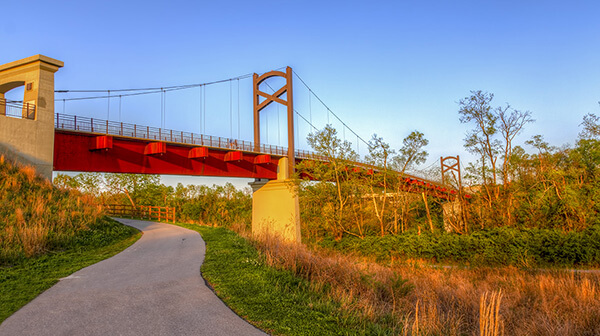 Related Events