Tellico Lake – Lotterdale Branch Trail
September 25, 2021
All day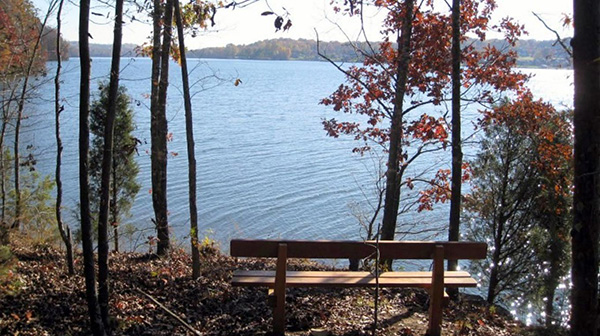 The hike will start at the Sinking Creek trailhead parking lot and make a loop with a total distance of about 5.5 miles. The trail is basically flat and will involve some walking on a country road. A little less than one-half of the trail follows the shoreline of Tellico Lake. The hike is rated easy. We recommend shoes to wear to and from the hike plus sturdy hiking shoes, rain jacket, a snack, a drink and a camera.

If you are interested in a view of the area where we will be hiking and other trails in this area go to East Lakeshore National Recreation Trail at Tellico Lake https://03d4f2c6-20c8-4560-ab74-d6e2e9ad42da.filesusr.com/ugd/75254c_5d0f3396f3ea4d6b96c0ed379ebb537c.pdf.
We will meet for tailgating to the trail head at the Walmart parking lot in Lenoir City, 911, TN 321 N, nearest the Murphy Gas Station*. We will leave there at 9:00 am and should be at the trail head by 9:45 am.
For specific information about the hike please call Tom before the 24th.
Tom Cressler
(865) 588-5622
cressler@utk.edu