Tuesday – Nashville Chapter Picnic
May 24, 2022
@
4:00 pm
–
8:30 pm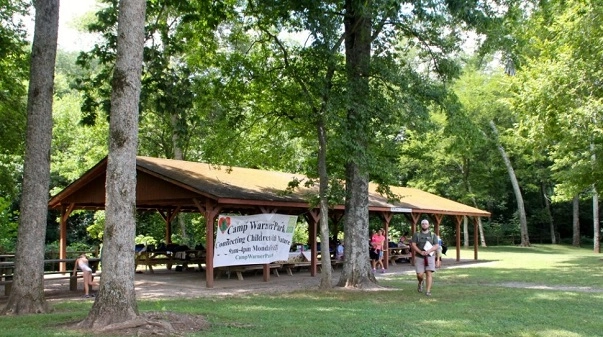 Annual Nashville Chapter Picnic, Edwin Warner Park, Nashville TN. Shelter 5 – new location, 4:00 pm CDT until sunset.
Following a potluck meal at 5:30 pm, we'll take a twilight walk on the park roads. The chapter will provide tableware, napkins, and ice, but we encourage you to bring your own non-disposable "mess kits" as a more sustainable alternative. If you have a camping lantern and folding chair, you may want to bring those also. The shelters aren't lit. For the walk, you will want a flashlight or headlamp.
Bring friends! This is the only chapter meeting that also includes a hike, so bring along a friend who's been thinking about going beyond walking in the neighborhood.
Directions from Nashville: Drive west on West End / Harding. Turn left at the "split" in Belle Meade to go on Highway 100. Continue on Highway 100 for 3.2 miles and turn left on Old Hickory. Drive 0.7 miles over the ridge and turn right on Vaughn Road at the traffic light. In about 0.3 miles, turn right into the Edwin Warner Park Picnic Area. We will be at Shelter #5, not too far on the left – look for the TTA Banner. Contact Jackie York at jac_yor@msn.com or 615-294-8241 (cell), or Alice Cannon at acannon12@bellsouth.net or 615-646-4234, for more information.
Directions: From Vaughn Road just south of Old Hickory, turn into the Warner Park picnic area. Picnic Shelter #6 is about a half mile on the left. (Note: This is a different picnic area than our usual summer picnic shelter.)
Jackie York
615-294-8241
jac_yor@msn.com
Alice Cannon
acannon12@bellsouth.net