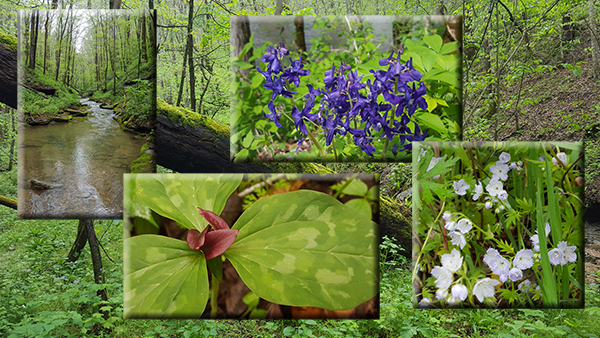 Gainesboro / Cookeville area
2-5 easy to moderate to strenuous miles.

Final itinerary and length to be determined. This unique natural area offers a huge variety of spring ephemeral wildflowers and even the roadsides along the way offer their own displays. The out and back trail follows a stream bed to a lovely waterfall. We may also visit nearby private land featuring more wildflowers and waterfalls. Finally, we'll stop at The Boils Wildlife Management Area to check out its unique geologic feature. The strenuous segment is short and optional. We'll travel at a pace that allows us to appreciate the natural beauty around us. Depending on water levels the trails can involve numerous shallow crossings, so you're encouraged to bring water shoes. Bring plenty of water and snacks and pack a lunch.

This hike is a TTA members-only trip. You must register with Mark to attend.
Alternate date for inclement weather Sunday, April 23rd.
Mark H
‪(615) 669-3221‬
midtn@tnhiker.net