Window Cliffs, Baxter, TN.
5.4 miles out and back
We will hike to the Window Cliffs at "Window Cliffs State Natural Area". Window Cliffs is a 275 acre state natural area. It is managed by Burgess Falls State Park. Window Cliffs is a prominent geological clifftop feature that consists of a very narrow, elongated ridge that lies in the neck of an incised meander of Cane Creek. Winter, when the leaves are down and the visibility is good, is a good time to visit these cliffs. There are 18 creek crossings on the 5.4 mile out and back hike. Hopefully the water will be low. Water shoes for the crossings are highly recommended and hopefully unnecessary. As much as I enjoy carpooling, everyone will be responsible for their own transportation. It's an hour and twenty minute drive from Nashville to the parking lot at 8400 Old Cane Creek Road, Baxter, TN 38544. To register and for more information contact Karl Dupre.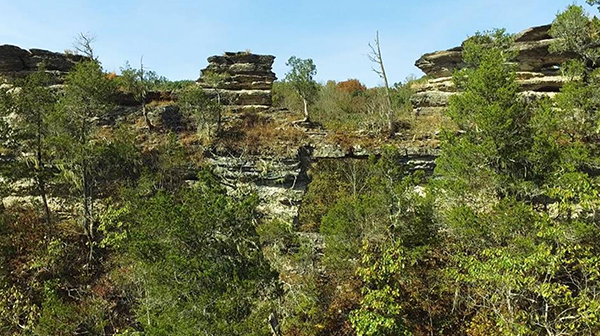 Related Events