June 26
@
7:00 pm
–
8:00 pm
Monday, June 26, 7:00 pm at the DW Wilson Community Center, 501 N. Collins Street, Tullahoma.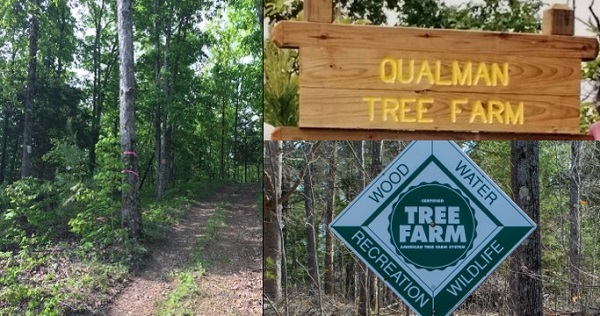 Our program will feature Bob and Laura Qualman, two of our newest members. Bob and Laura own and operate two certified tree farms in Middle and Western Tennessee where they grow stands of oak, hickory, and loblolly. They are both active in professional forestry organizations including the West Highland Rim and Elk Valley County Forestry Associations. Bob is a current board member of the TN Tree Farm Committee. Bob and Laura will discuss their tree farm operations and ongoing forestry issues and initiatives that help to keep our forests enjoyable places for our Tennessee Trails members to hike. 
Before the meeting, at 5:30 pm, we will meet for dinner at La Fiesta Bar & Grill, 1410 N. Jackson Street, Tullahoma next to the Quality Inn.  Please contact Joan Hartvigsen if you plan to attend dinner so I can confirm the number for our reservation. Contact Joan Hartvigsen at jhartvigs@comcast.net or 931-636-2914 for more information.