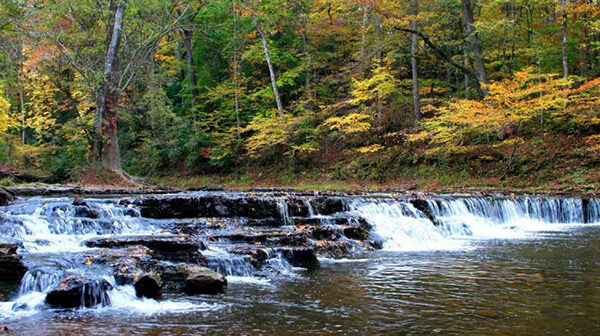 David Crockett was a pioneer, soldier, politician, and industrialist. He was born near the little town of Limestone in northeast Tennessee in 1786. In 1817, he moved to Lawrence County and served as a justice of the peace, a colonel of the militia, and a state representative. The 1,319-acre park has a museum staffed during the summer months, with exhibits depicting Crockett's life here and a water-powered grist mill.
In 1838 a detachment of Cherokees led by John Bell, traveling west on the Trail of Tears, forded Shoal Creek and passed through the area that later became David Crockett State Park. Several sections of the original road the Cherokee used are still intact and included in the "Trail of Tears Interpretive Retracement Trail" at the park. The park received a Certificate of Merit Award from the Tennessee Historical Commission for its work to preserve and interpret the trail.
Plan to meet at 8:00 a.m. on Saturday, May 27 at Kroger in Columbia, 845 Nashville Hwy. You can also plan to meet at the trailhead (1400 W. Gaines, Lawrenceburg, TN) at 9 a.m. if you wish. After the hike, we plan to visit the Trail of Tears Museum in Pulaski, TN (220 Stadium Dr.). Please leave contact information in case of inclement weather.
Jane Coffey
615-516-6551
jecoffey0644@gmail.com