Henry Horton State Park Hike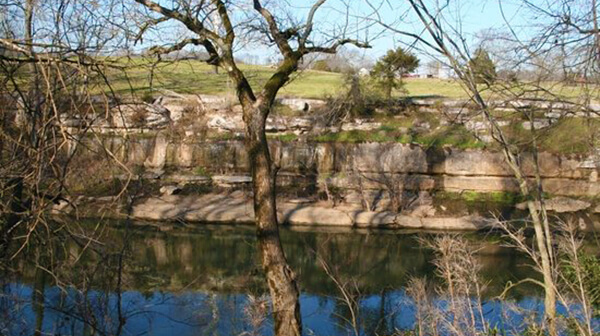 Here is information about our upcoming hike to Henry Horton State Park on Saturday, March 26, 2022:
1) Henry Horton State Park is about 23 miles southeast of City Hall in Spring Hill. Allow a minimum of 35 minutes to drive there.
2) We will meet at 9:00 AM at the entrance parking lot to the park. After crossing over the Duck River, turn left into the park. After turning into the park, you will turn right. This is the Henry Horton parking lot. We will drive from the parking lot to the trailheads.
3) For those folks meeting at Tollgate, please allow 40-45 minutes to drive to Henry Horton from Tollgate. Plan to leave Tollgate by 8:15 a.m. For anyone traveling on I-65, we recommend planning to carpool at Bear Creek Bar and Grill (1533 Bear Creek Pike) in Columbia. Bear Creek Pike is exit #45. If you plan to carpool at Bear Creek Bar and Grill, please let Chris Hoffman know and he will meet you there (Exit #45 and take a right – west). This location is on the right (side) of the road after passing Cracker Barrel on the left (south). This location is shared with a gas station. From this location we would leave at 8:30 AM. If you plan to drive south on I-65 to get to Columbia and then to the park, get off at exit #45 and turn left (east).
The drive from Bear Creek Bar and Grill is short. Chris Hoffman will be there to drive to the park. If others meet at Tollgate and want to drive to Bear Creek Bar and Grill to carpool to the park, we can go together from this point. If we meet here, we could plan on eating here after the hike, especially if we park cars here.
4) Trails to Hike: Wild Turkey Trail and Spring Creek/Wilhoite Mill Trail
Wild Turkey Trail is a 1.70-mile hike through woods. There is an optional 3/4 mile add on through a cut grass strip through the woods which is very nice. This trail is at the south side of the park.
Spring Creek and Wilhoite Mill Trail is a 2.4-mile hike through the woods and along Spring Creek. There is one place we step over large boulder steps through a tight place of larger boulders to go from one level to another level. It is not a difficult crossover. A hand can be lent to support anyone through it without difficulty.
The trails are easy with some rocky areas and minimal roots. Total distance of both trails is 4.1 miles. If we do the optional loop of the Wild Turkey Trail, the mileage increases to 4.8-5.0 miles.
For lunch after the hike, we recommend either the Bear Creek Bar and Grill (bar environment with hamburgers, chicken strips, pizza, salads), or Stan's (breakfast, lunch, dinner full meal without the bar) just down the street. Chris has eaten at both restaurants and recommends them both.
Chris Hoffman will be the leader of this hike, and he alone will have the responsibility of calling off the hike due to inclement weather. So please leave a contact number with him when you register for the hike.
Chris Hoffman: columbia@tennesseetrails.org
Below are links to Henry Horton Park and our hike. Let me know if there is anything else you need.
Website to Henry Horton State Park:
https://tnstateparks.com/parks/henry-horton
Address to Henry Horton State Park:
4209 Nashville Highway
Chapel Hill, TN 37034
Park Brochure:
https://tnstateparks.com/assets/pdf/additional-content/park-brochures/henry-horton_brochure-2018.pdf
Park Map:
https://tnstateparks.com/assets/pdf/additional-content/park-maps/Henry_Horton_web_1.