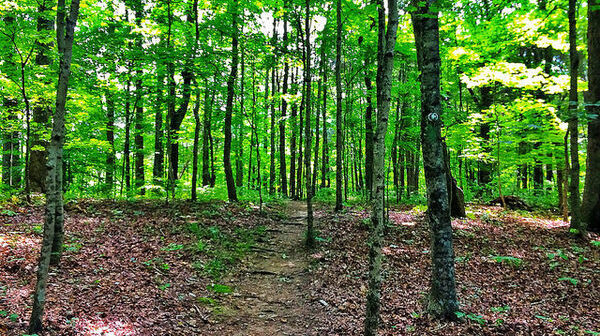 Located only 40 minutes from downtown Nashville, TN in Dickson County, Montgomery Bell State Park serves as a natural oasis for local city dwellers and a peaceful vacation destination for travelers. Three lakes are nestled into the 3,850-acre park and provide visitors the opportunity to soak up the sun on their swim beach shores and paddle the calm waters.
The park was once the center of the iron industry in Middle Tennessee. The park's namesake, Montgomery Bell, formed one of the largest iron industries in Tennessee. Iron was once thought to be more valuable than gold and was a very lucrative industry at the time.
We will meet at 7:00 a.m. at Tollgate Medical Center (1106 Elliston Way, Thompson's Station, TN) to carpool to Montgomery Bell. If you would rather meet at the Visitor Center at Montgomery Bell, please be there by 8 a.m.
Jane Coffey
615.516.6551
jecoffey0644@gmail.com