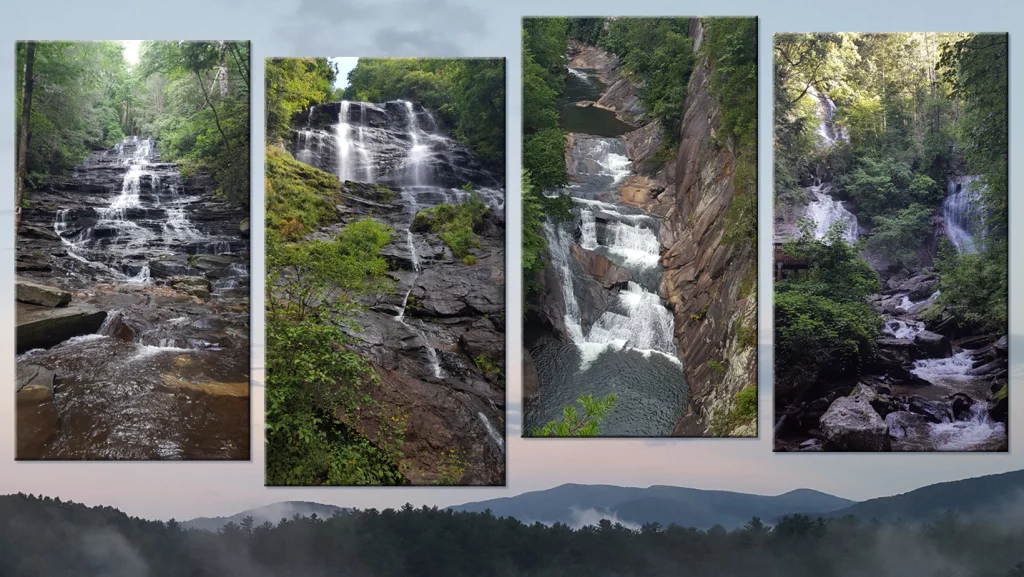 *** We have a small number of slots available due to cancellations. ***
Helen, GA.
Easy to moderately strenuous hiking options. Joint event with Nashville and Highland Rim Chapters. We'll be based in Helen, GA but will spend most of our time exploring the region outside of the town. We'll visit at least 3 major waterfalls (Anna Ruby, Tallulah, and Amicalola) and travel off the beaten path to explore a number of smaller ones. We can expect to see good displays of spring wildflowers along the way. Hiking mileage will be relatively modest but viewing options include up to 1,700 stairsteps.

Participation for this event is limited to TTA members.
Mark H
‪(615) 669-3221‬
midtn@tnhiker.net