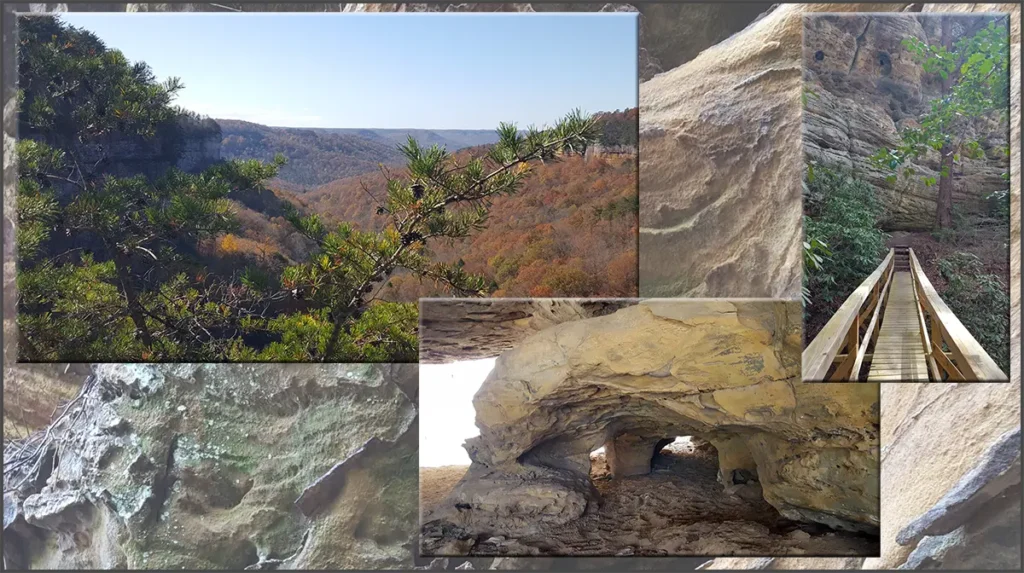 Pickett State Park & Pogue Creek Canyon State Natural Area
Jamestown, TN

10 miles. Moderately strenuous for terrain and length.

We'll depart from Arch Lake in Pickett State Park and hike segments of its Ridge and Moccasin Rock trails on through Pickett State Forest. We'll continue through Pogue Creek Canyon to the overlook and back, then onto the Mesa Top and Upper Canyon trails. We'll see spectacularly varied geologic features that include rock houses, arches, and bluffs. Bring snacks, plenty of water, and pack a lunch for the trail. Register with Mark for details and updates.
Alternate date for inclement weather: Sunday, October 1st.
Mark H
‪(615) 669-3221‬
midtn@tnhiker.net