Tellico Lake – Sinking Creek Trail
The hike will start at the Coytee trailhead parking lot. The trail basically follows the shoreline of Tellico Lake and the total distance is about 4.5 miles. The trail is relatively flat, a few hills but nothing difficult. At the end of the trail we will have to walk more than one mile back to the parking lot for a total distance of about 6 miles. The hike difficulty is rated as easy. We recommend shoes to wear to and from the hike plus sturdy hiking shoes, other weather appropriate clothing, a snack, a drink and a camera. If you are interested in a view of the area where we will be hiking and other trails in this area go to East Lakeshore National Recreation Trail at Tellico Lake. Because of the Covid-19 restrictions there will be no carpooling and you should bring a face mask to wear when you are unable to maintain a 6 foot social distance and hand sanitizer. We will meet for tailgating to the trail head at the Walmart parking lot in Lenoir City, 911, TN 321 N, nearest the Murphy Gas Station*. We will leave there at 9:00 am and should be at the trail head by 9:45 am. For specific information about the hike please call Tom before the 23rd and leave a message at 588-5622 or send an email to cressler@utk.edu.
*If you are coming from I-40 on 321 toward Lenoir City turn left at the stop light just past the stop light for the hospital. At the next cross street you will see Murphy Gas and the Walmart parking lot.
Tom Cressler
(865) 588-5622
cressler@utk.edu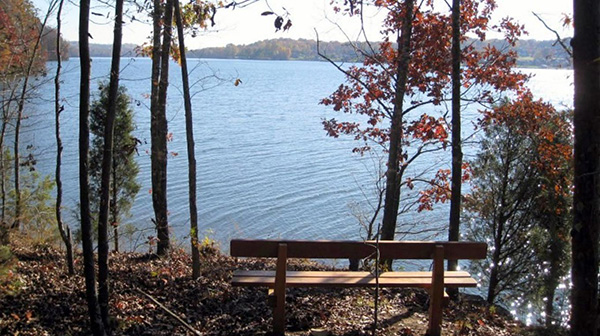 Related Events