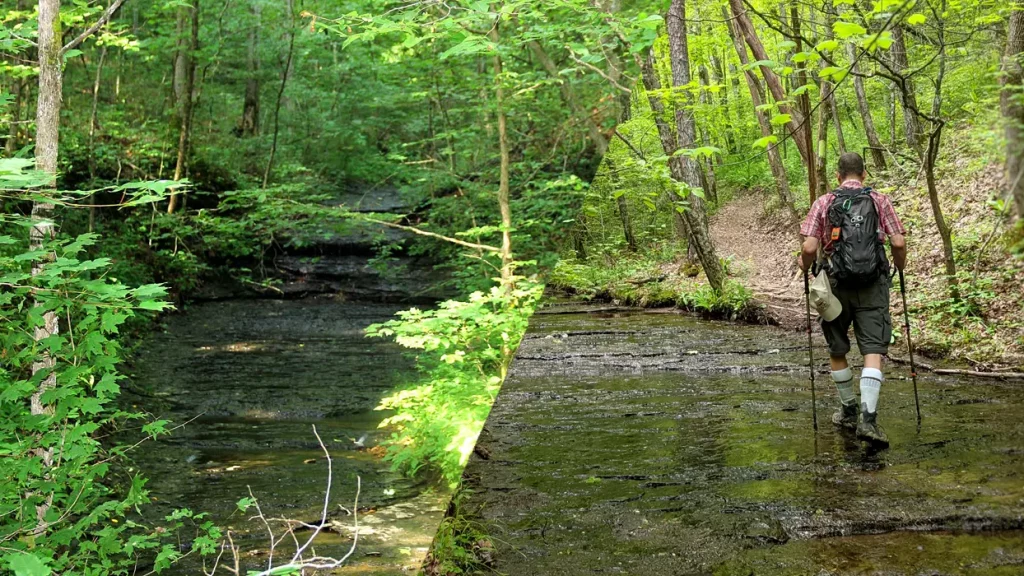 Ashland City

14 miles. Strenuous for terrain and length.

We'll hike the western loop, entering and exiting by the longer, more challenging southern half of the eastern loop. We'll maintain a steady pace as we cross creeks and travel over a number of ridges. Pack a lunch, snacks, and plenty of water. We'll meet at the Highland Trailhead parking lot. Plan for 9-10 hours trail time. This hike is for TTA members and guests. You must register in advance with Mark for details and updates.
Alternate date for inclement weather: Friday, May 19th. 
Mark H
‪(615) 669-3221‬
midtn@tnhiker.net